Skip to content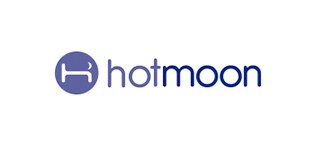 Make Your Sleep Warm and Fuzzy
Hotmoon initiates unprecedented sleep therapy compounded of lights and sounds, improving sleep in a safe and natural way.
How did we get our start?
It started with a fussy newborn who slept better beside the fireplace, with dim warm light and fire sounds. Her father, a Cornell University graduate and former GE engineer, realized the sleep therapy compounded of lights and sounds as the cure to newborns and even parents. That's when the idea for Hotmoon Lullight was born.
What problem are we solving?
Our mission is simple, to serve families and their little ones. Hotmoon is always committed to helping those who are experiencing sleep difficulties due to stress, age, busy work, parenting life or Internet addiction.
Lull the baby to fall asleep, stay asleep and wake up refreshed with soothing lights and sounds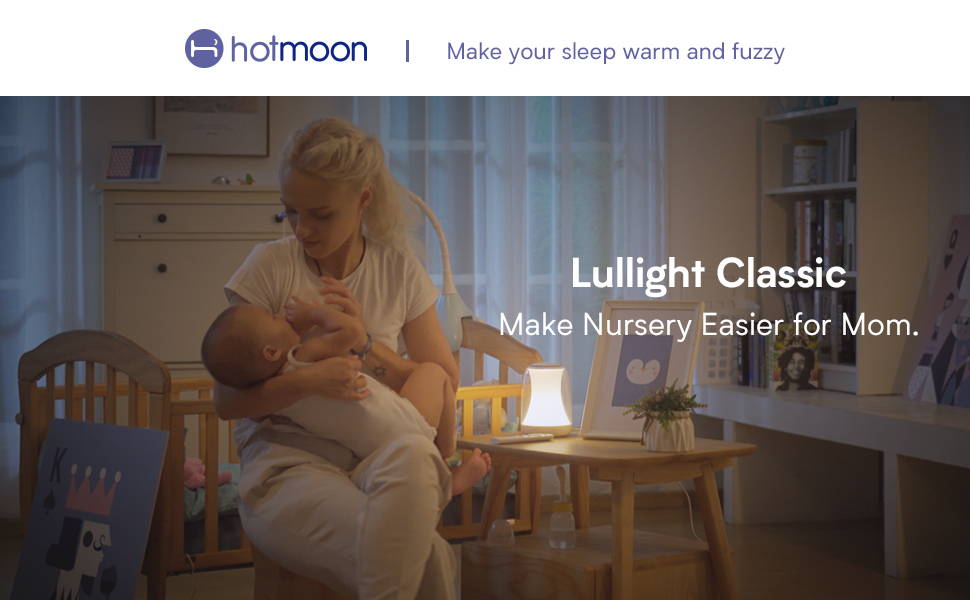 Lullight Classic: Remote Controlled Sound Machine with Night Light
• Does your boy wake up easily and frequently?
• Does your girl fail to fall asleep in darkness?
• Is the nightlight too strong that upsets the baby at midnight care?
If you are having troubles with these at night, Lullight definitely helps out. Not only making nighttime nursery a breeze for moms, but also being a sleep aid for kids, adults and seniors with its soothing lights and sounds.
Nursery Lamp with White Noise Machine
Enjoy a sweet dream accompanied by high fidelity, soothing nature sounds, white noise or lullaby. Sleep sound machine for not only baby and kids, but also adults, to help get relaxed and enhance mood ready for sleep. Options to either non-stop playing all night or set a timer to auto off.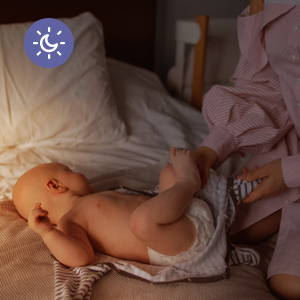 Dimmable Night Light
10 levels of brightnes available. It is easy to make a bright lamp, but it is very difficult to make a dim lamp. However, Lullight makes it! It can be super dim to only 3 lumens for sleep, and enough brightness up to 100 lumens for a diaper change or midnight feeding without disturbing the sleeping baby.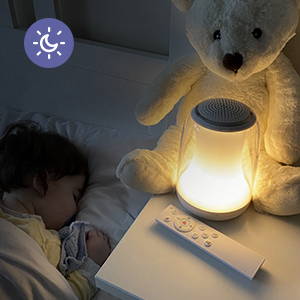 RF Remote Control
Super helpful remote control at midnight care, especially when the lamp is out of reach. No more fumbling search for lighting at night. The RF remote responds faster and farther than the regular IR remote. It is 360° responsive and responds up to 15m. Note: 2*AAA batteries for the remote required, not included.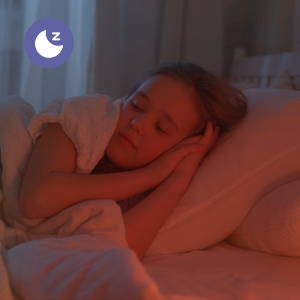 Red Night Light
Wrong light exposure can disrupt our circadian rhythm and impact sleep health. Red light wavelengths help stimulate melatonin production that helps get our circadian rhythm back on track for sleep. Built-in with real red LED bead, Lullight gives off soothing real red glow to help improve the sleeping quality.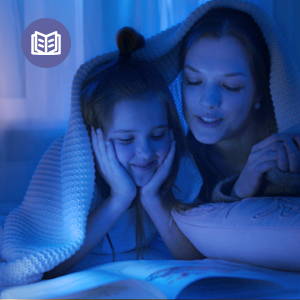 Immersive Ambient Lighting
RGB colors together with nature sounds set immersive ambient for story telling, birthday parties or playroom decor etc. Green glow with bird sounds for your boy's loving jungle adventure story, or blue glow with ocean wave sounds for your girl's favorite mermaid tale, making bedtime hour more joyful.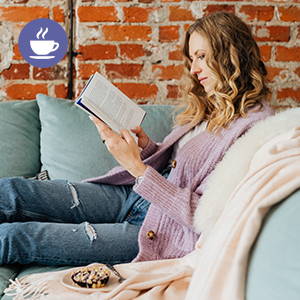 Easier Parenting
Lullight helps baby develop his sleep routine with soothing sound-light combo and being a company throughout the growth of baby. It makes big difference by being a long-lasting helping-hand to set mom free for more time to take a break and enjoy her hour.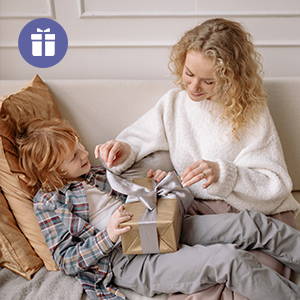 Pleasant Surprise
Surprise the recipient with Lullight and he will think of you every time when he has fun or gets relaxed with its magic lights and sounds. For adults with sleep disorder, Lullight helps lower anxiety and ease nerves with the sound-light therapy, to enhance mood for getting a better solid sleep.
Newborn Essentials and Baby Gift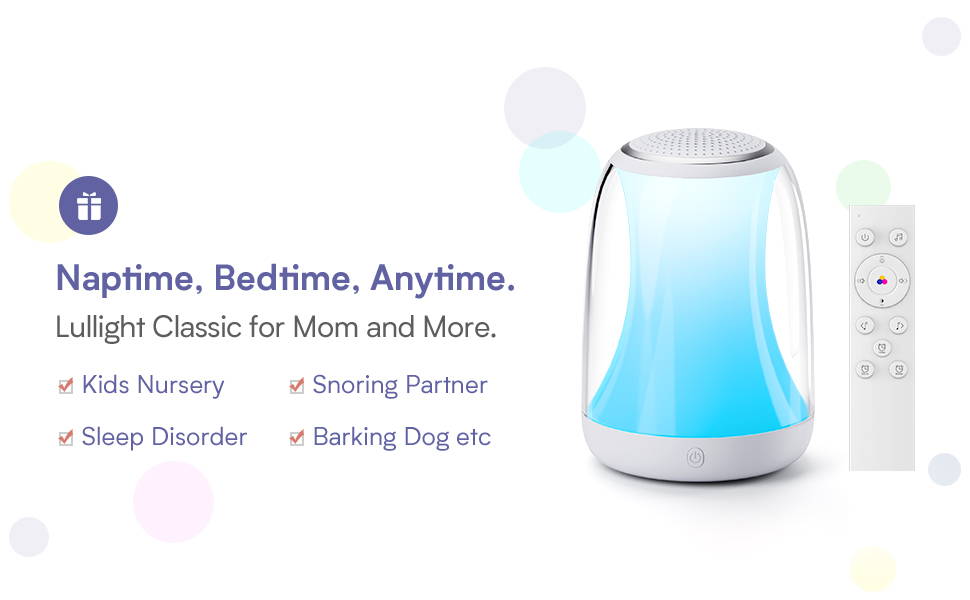 Sunday,Monday,Tuesday,Wednesday,Thursday,Friday,Saturday
January,February,March,April,May,June,July,August,September,October,November,December
Not enough items available. Only [max] left.
Add to Wishlist
Browse Wishlist
Remove Wishlist