Skip to content
Simple to use for any age
To be your ultimate sleep companion, Mona ensures uninterrupted tranquility with its dependable plug-in power source, surpassing the limitations of battery-powered devices. 30 Built-in sounds in order are: Lullaby-Schubert; Lullaby-Brahms; Lullaby-Rock-A-Bye Baby; Relaxing Melody; Healing Melody; Meditation Melody; Heartbeat; Shushing; Fireplace; Morning Seashore; Sunset Waves; Creek; Waterfall; Crickets; Birds; White Noise; Brown Noise; Pink Noise; Box Fan; AC Fan; Loud Fan; Mellow Fan, High; Large Fan; Mellow Fan, Low; Rainfall; Heavy Rain; Rainstorm; Airplane Cabin; Dryer Clothes; Vacuum Cleaner.
Based on a large number of feedback from consumers with sleep problems, we deeply understand that the sleep problems faced by each individual are different. You can mix any 3 from 300+ sounds which we worked with the professional studio to record and process. Experience your own mix by clicking the icons below. Exclusive Lighting Library
The light library in App provides professional lights for sleep aid, baby nursery, breathing exercise, meditation and bedtime relaxation.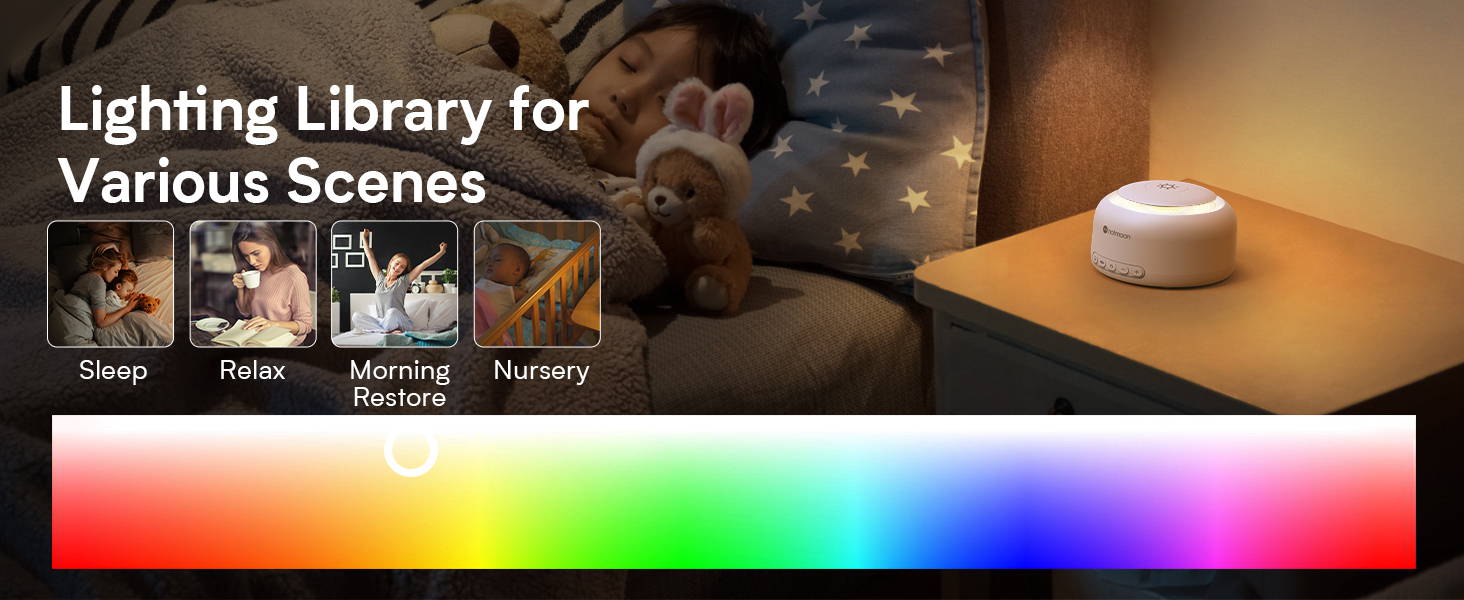 The future of health never looked so good
Being in nature, you can reduce anger, fear, and stress and increase pleasant feelings. The whoosh of wind through a stretch of forest, birds calling to one another as they land on branches, the gurgle of a brook over a rocky bed — these are the kinds of sounds that are not only calming, but could have profound health and well-being benefits, according to a research review in the April 2021 Proceedings of the National Academy of Sciences. Now you can get exactly the same feeling by this essential powerful companion.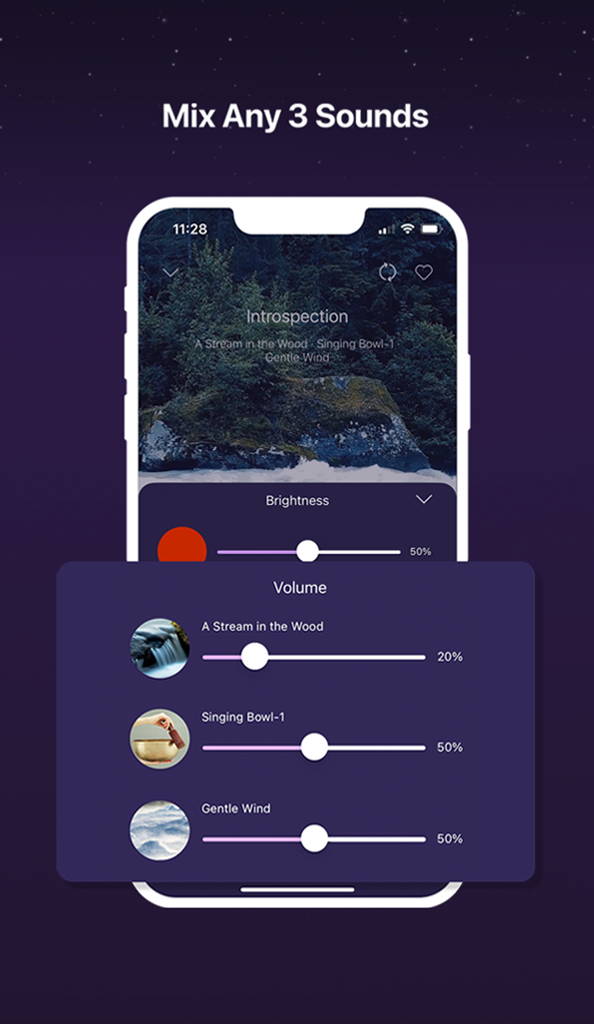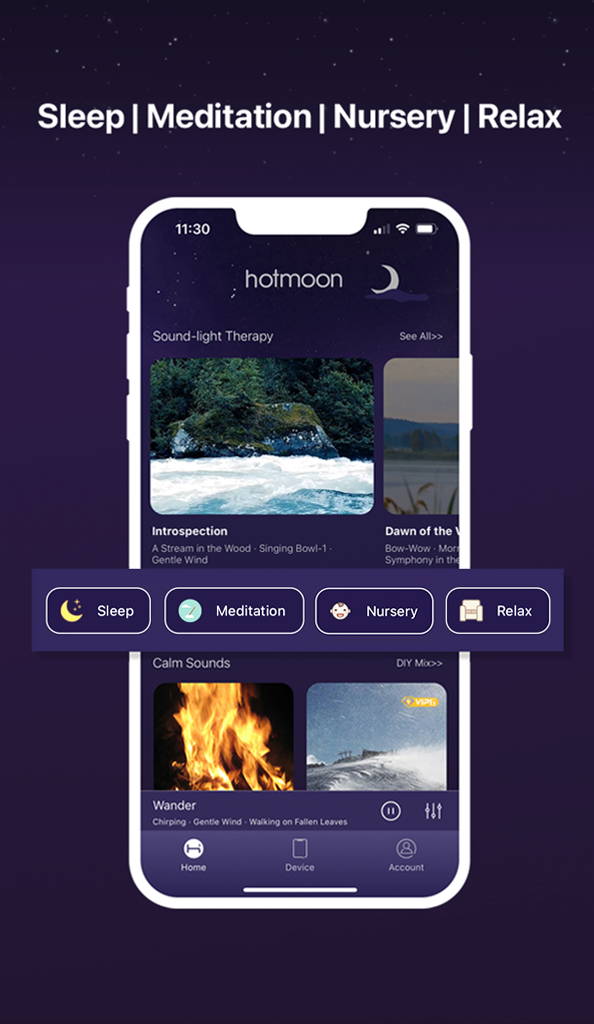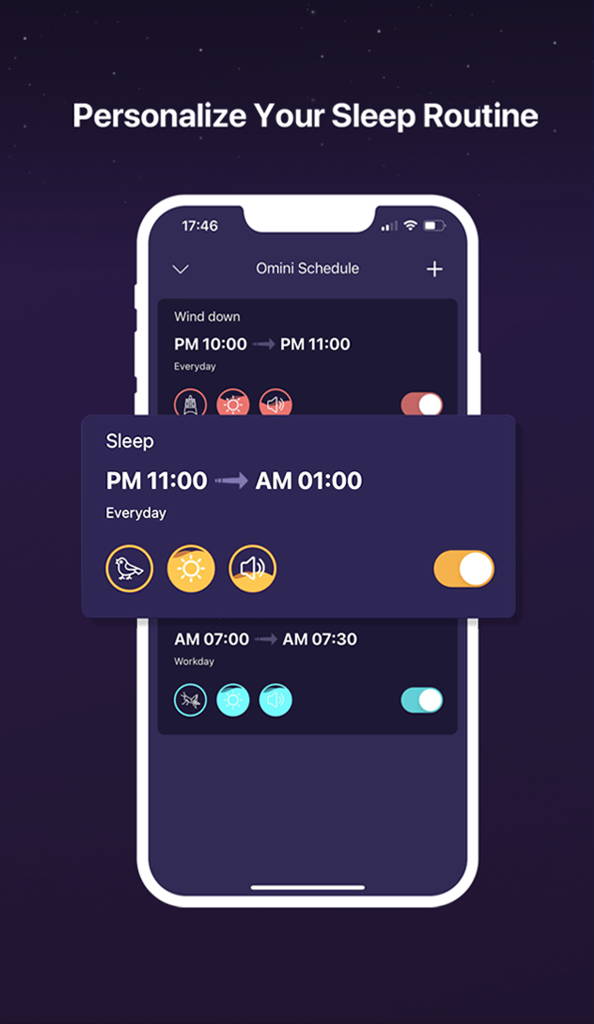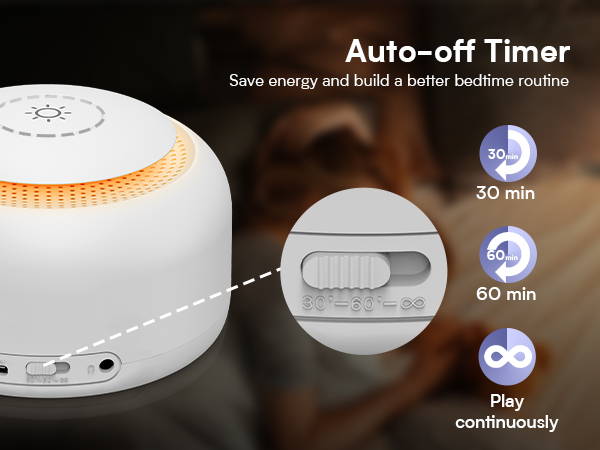 With white noise, nature sounds and mixed sound scenes, good sleep starts tonight.

Chill out with our meditation sounds or take breathing exercise with the breath lights.

Personalize your sleep-wake hints with sound-light combos via the timer and schedule setting.
Sunday,Monday,Tuesday,Wednesday,Thursday,Friday,Saturday
January,February,March,April,May,June,July,August,September,October,November,December
Not enough items available. Only [max] left.
Add to Wishlist
Browse Wishlist
Remove Wishlist