Skip to content
Based on a large number of feedback from consumers with sleep problems, we deeply understand that the sleep problems faced by each individual are different. You can mix any 3 from 200+ sounds which we worked with the professional studio to record and process. Experience your own mix by clicking the icons below. Enjoy Various Preset Sound Scenes
From an evolutionary perspective, humans are hardwired to attend to signals of danger and security. And an environment that is filled with natural sounds feels safe and allows us to let our guard down. Water sounds, such as that gurgling brook or a steady waterfall, tended to be the most effective at improving positive affect (the psychological term for a more positive outlook or disposition and the experience of joy and interest), while bird sounds were best for lowering stress. Omini brings a wide variety of sleep-inducing atmosphere around you to help you fall asleep and stay asleep. Preview the sound scenes by clicking the pictures below.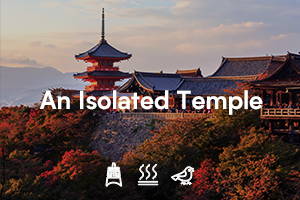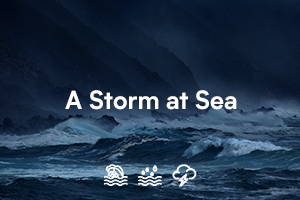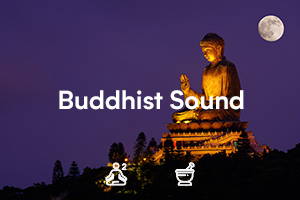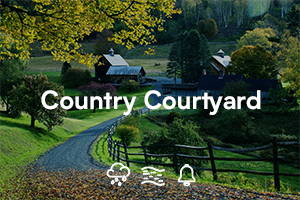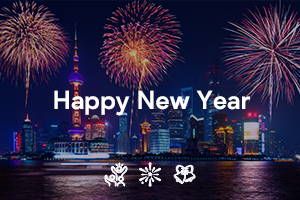 The future of health never looked so good
Being in nature, you can reduce anger, fear, and stress and increase pleasant feelings. The whoosh of wind through a stretch of forest, birds calling to one another as they land on branches, the gurgle of a brook over a rocky bed — these are the kinds of sounds that are not only calming, but could have profound health and well-being benefits, according to a research review in the April 2021 Proceedings of the National Academy of Sciences. Now you can get exactly the same feeling by this essential powerful companion.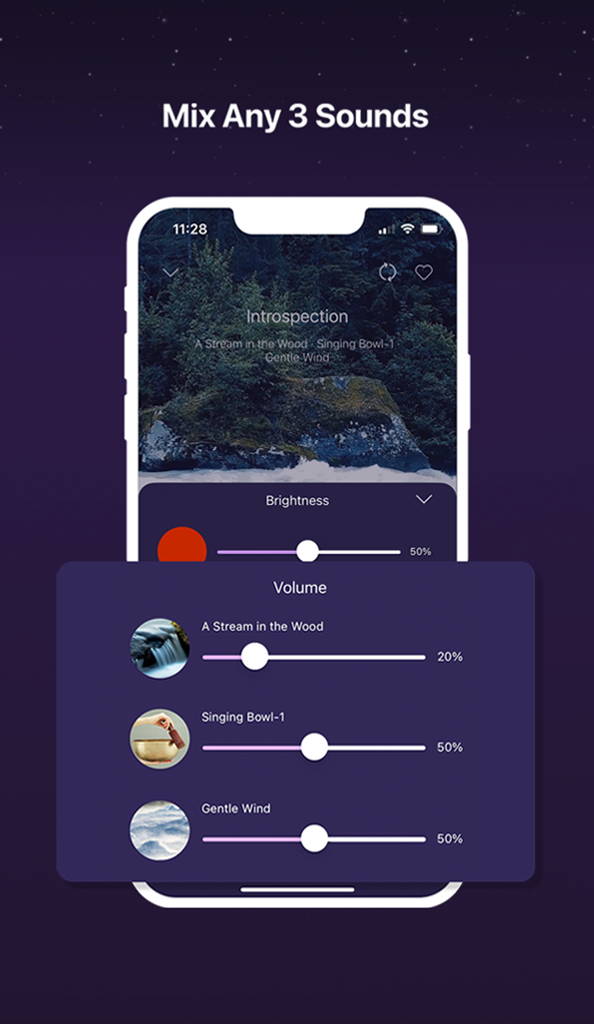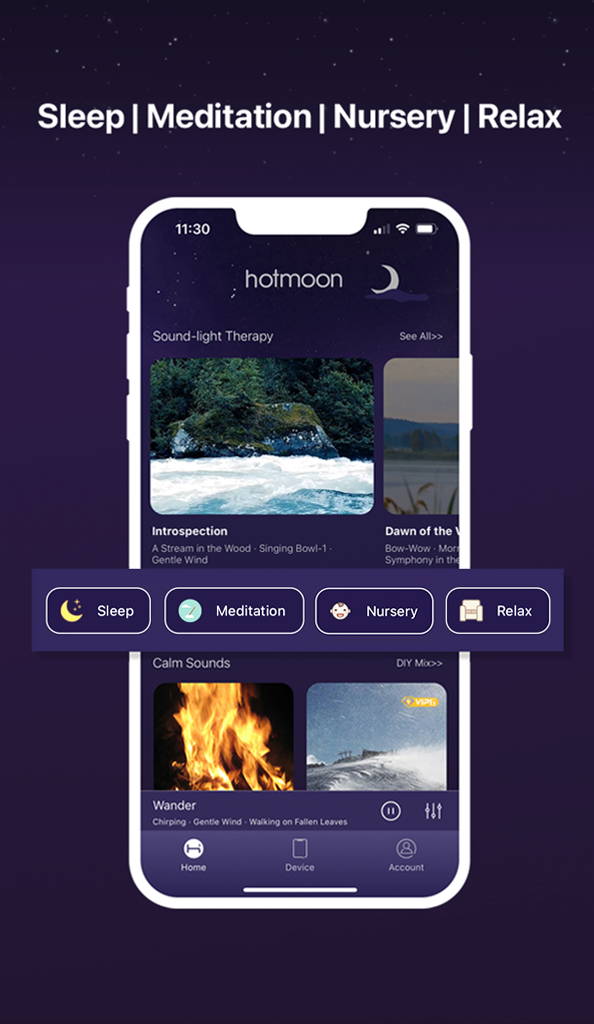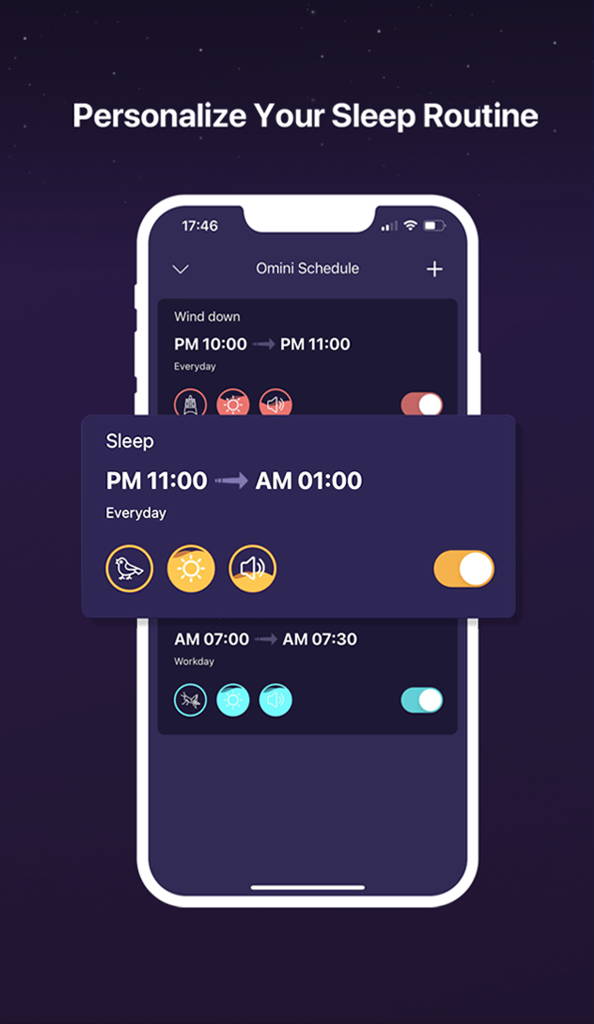 Everything in its place. An essential and versatile tool that packs incredible capability into a surprisingly small space. It surely could help those who are experiencing sleep difficulties due to stress, age, busy work or parenting life.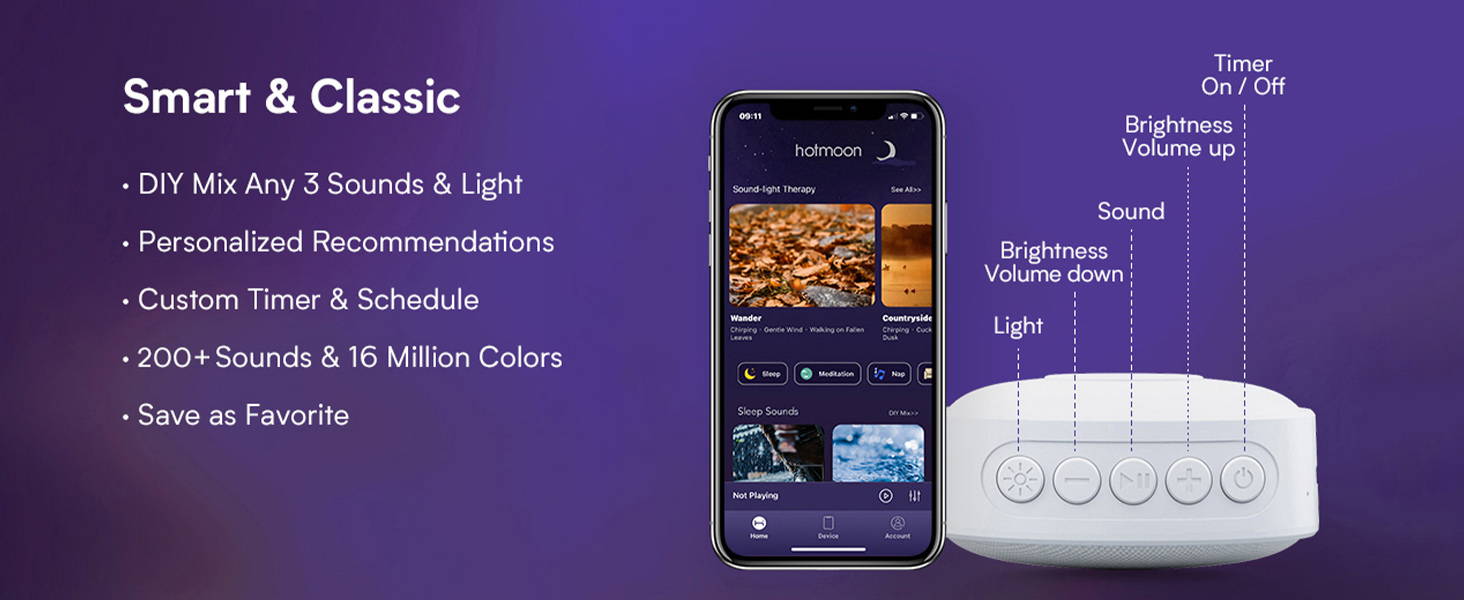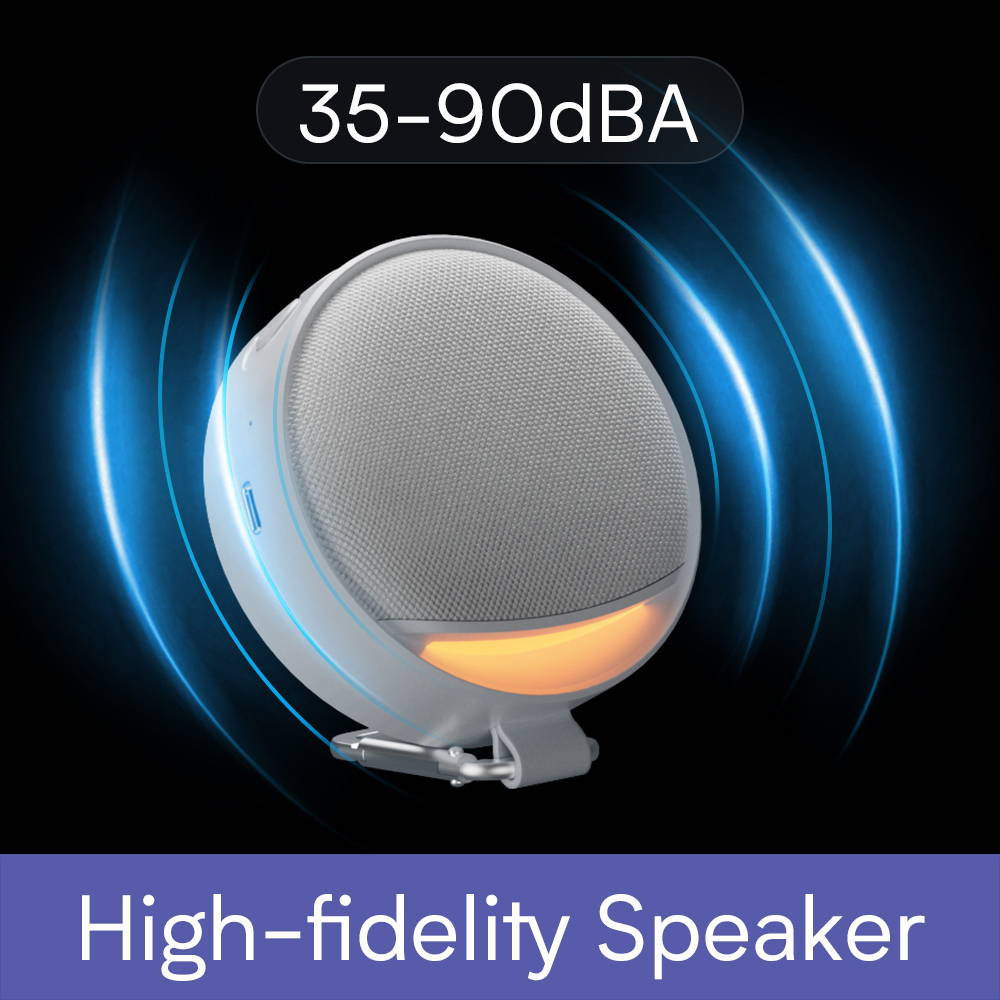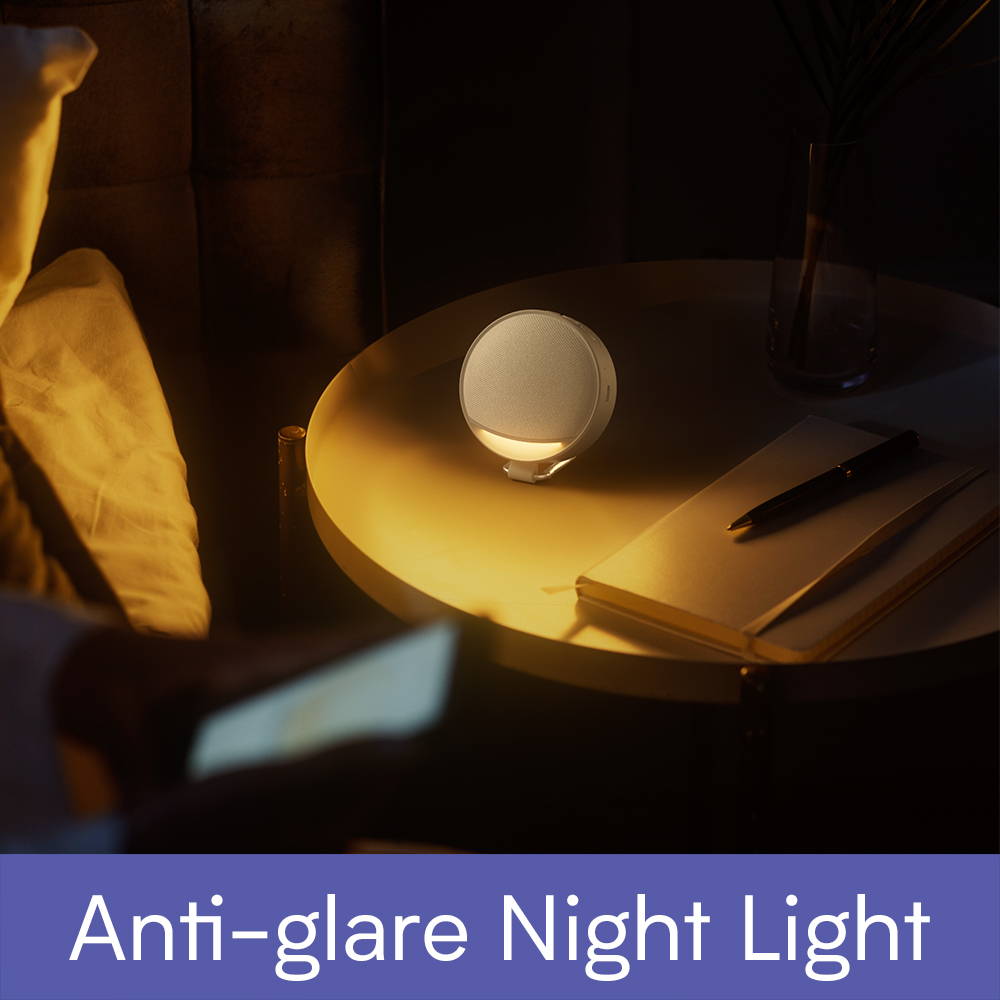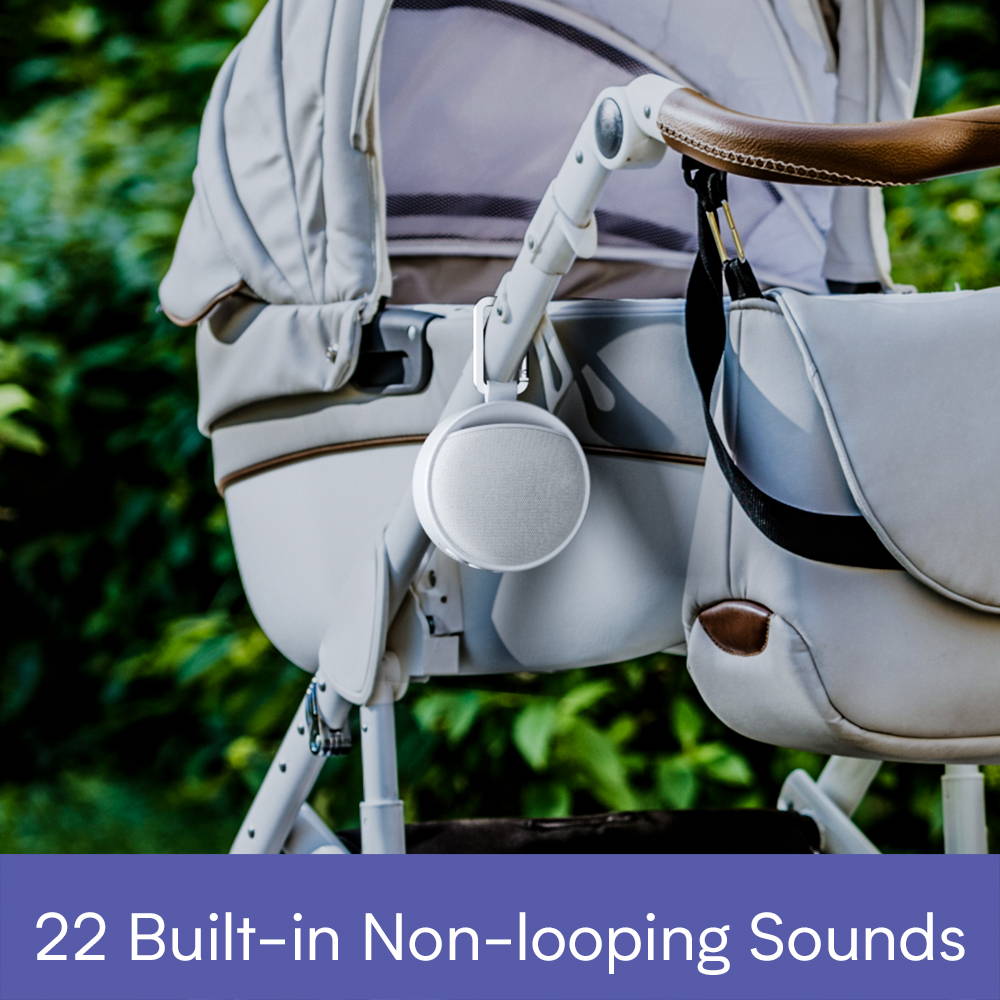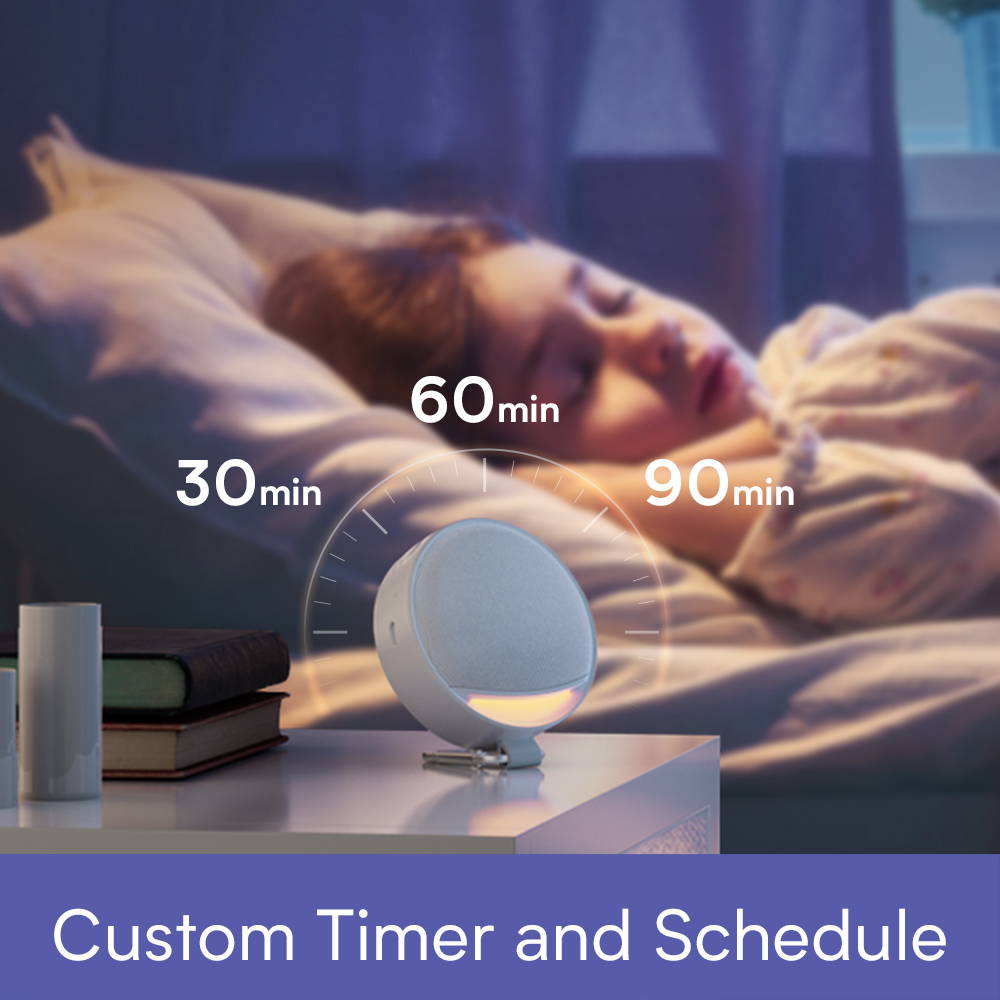 With white noise, nature sounds and mixed sound scenes, good sleep starts tonight.

Chill out with our meditation sounds or take breathing exercise with the built-in breath lights.

Personalize your sleep-wake hints with sound-light combos via the timer and schedule setting.
| | |
| --- | --- |
| Brand | Hotmoon |
| Color | White |
| Power Source | Battery Powered |
| Battery Capacity | 600mAh |
| App Name | Hotmoon |
| Item Dimensions | 5.51 x 4.72 x 1.97 inches |
| Package includes | Sound Machine*1; Hook*2; USB-C Cable*1 |
| Certifications | UL; FCCID; BQB; UL1464; UL38.3; MSDS; CA65; TSCA |
Sunday,Monday,Tuesday,Wednesday,Thursday,Friday,Saturday
January,February,March,April,May,June,July,August,September,October,November,December
Not enough items available. Only [max] left.
Add to Wishlist
Browse Wishlist
Remove Wishlist